Paw protection for urban doggos. Designed in India.
Just like our feet, our furry babies require protection from weather conditions, concrete surfaces, muck, mud, ticks, germs and slippery floors. We make functional dog shoes for all needs and all breeds. Those that are comfortable, ergonomic and good looking. No more paw woes for the doggo and the dog parent.
Let customers speak for us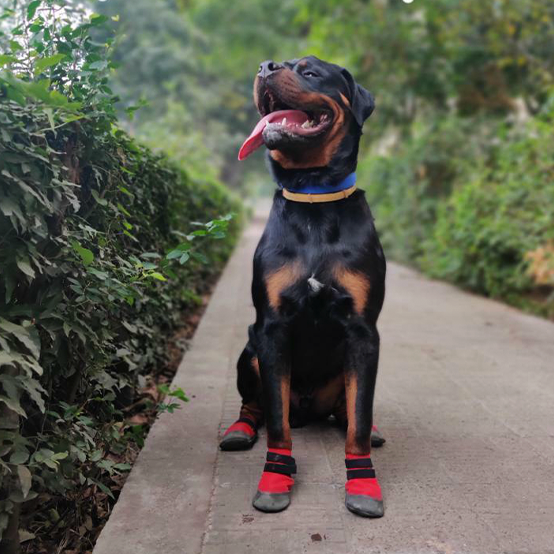 Zoof Plops
Puddles? Clean paws, despite.
Enjoy everyday walks with your pup, without worrying about wet surfaces, puddles or pot holes that make paws dirty and prone to infection. Zoof Plops are water-resistant, have an anti-slip sole and can be cleaned with just soap and water. Suitable for all seasons but especially useful during rains. Pawfect pawtection.
Buy Zoof Plops
Dog Shoes
Vet-Approved!
"When dogs slip on floors their joints undergo irreversible damage causing arthritis. The gaps between bones increase deforming them, causing pain. Wearing anti-slip Zoof Grips at an early age can help prevent this hip dysplasia. And bring relief to older dogs who suffer from it, preventing the condition from worsening. Highly recommended."

– Dr. Akshay Shah, AcuVet, Mumbai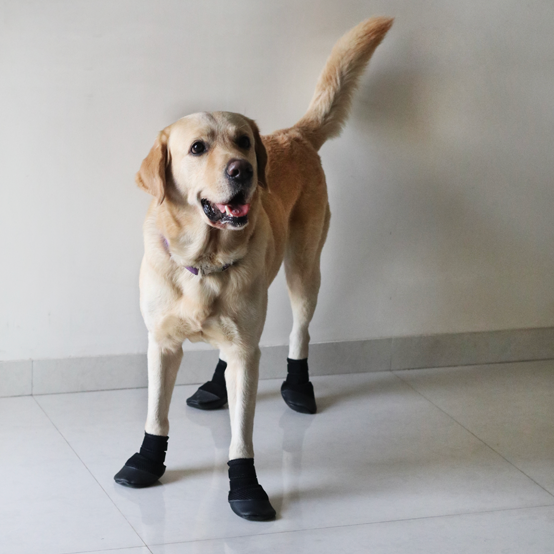 Zoof Grips
Indoors? No More Slipping. Prevent Hip Dysplasia.
Indoor dog shoes that are designed to provide traction on marble, tile or hardwood flooring that causes stress on doggies' hips. Very soft insides with a mesh lining to prevent the paw from sweating and provide comfort throughout the day. Prevents slipping, hip dysplasia and other arthritic conditions. Helps manage any existing arthritic conditions.
Buy Zoof Grips